Trail Running Retreat – Coromandel
Available on request for groups
If you are looking for a way to reach your ultimate running goals then this is it. We'll explore one of the most beautiful areas of NZ on foot in a way that leaves you plenty of time to tune in to what drives you—in running and in life. The pace will be playful, relaxed and social.  Learn yoga specific stretches for runners, balance your time off the trails with massage, reflection time and goal setting workshops. Indulge in 3 days of things that are sure to feed your soul: travel, adventure, fun, education and great food. Take the time out for yourself to start working towards your ultimate running goals.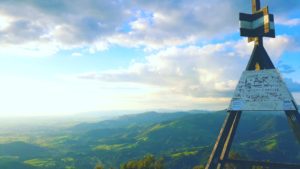 Day One
Starting from Paeroa we will meet and greet over a wholesome morning tea at The Refinery and then kick off our trail running retreat with the Wentworth/Whangamata track, a stunning bush trail in the Coromandel Range.
The trail is approximately 10kms and will be a comfortable 2- 2.5hrs.
We will be picked up from the end of the trail and head into Whangamata for a deliciously healthy lunch. Then on to our modern beach view accommodation at Marine Reserved Apartments. You will have time to relax on the beach, enjoy an invigorating swim or spend some time writing and reflecting. You can choose to schedule your massage for the end of day one or day two.
After an inspiring goal setting session we will share dinner together at award winning Argo Restaurant.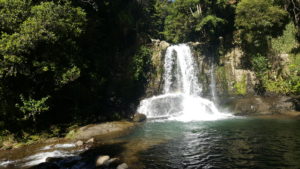 Day Two
You will awaken with 'yoga for runners' followed by a delicious wholefood breakfast.
We will then head inland and back out onto the beautiful bush trails of the Coromandel in the Hikuai region. Our trail for today will be both dependent on the abilities of the group, the state of the tracks and the weather, there are many fabulous trails to choose from. The distance will likely range between 10-15kms.
A rejuvenating massage and swim in the ocean will be awaiting us back in Whangamata. Our evening workshop will be tailored to one of the following (running technique, nutrition, training tips and ideas, race tips etc).
We will complete our evening with a shared dinner at a Mediterranean style restaurant.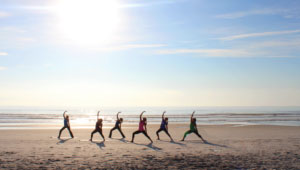 Day Three
Day three we will start our day with a yoga session on the beach to stretch, realign and invigorate our bodies.
We will share a delicious and well earned brunch together before making our way back to the Karangahake Gorge for our final trail run of the retreat. You can choose which level of trail you would like to take on. The focus is on the simple joy and adventure of running for our own health and happiness.
We will complete our final session defining our goals going forward with our running and/or in other areas of our life before our final wrap-up and farewells.

Your 3 Day Running Retreat Includes:
Two nights' accommodation in a modern luxury apartment
• Daily breakfasts
• Gourmet dinners
• Nutritious lunches
• Daily guided runs
• Transportation while on retreat
• Wellness, running and goal setting workshops
• Trail snacks/energy food and drinks
• Massage
Cost for the retreat is: $1495 (single occupancy) or $1295 (double occupancy/twin share). Secure your spot with a $500 deposit (monthly installments also available).
Is This Retreat Right for You?
Daily runs range from 10-15km mostly on trails.  Our runs include periodic water and snack breaks (so we're not running non-stop).
Two guides accompany the group to support the different pace groups, so there's no pressure to run faster than you're comfortable with.
Trail running experience isn't necessary. Your retreat leader provides trail-running tips for running in this terrain.
You'll encounter trails with loose rocks, roots and some exposure to heights. You can walk/hike trail sections as you need.
Trail running shoes are highly recommended for a better grip and more comfortable travel.
Sign up for our newsletter to get the latest updates about our spring trail running retreat!
If you have a group of 8 or more you can also request a specific type of retreat that we will custom build for you.