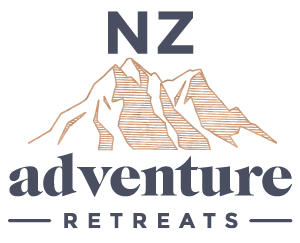 "We would have struggled through the event if we hadn't done the skills weekend. No amount of fitness training prepares you for the skills required to do an adventure race."
Need To Upskill Fast?
Would you like to fast track your learning in this awesome sport? So many factors come into play with adventure racing and it's important to practice and up skill in all areas that make up a great team! But where do you start?
If you are new to adventure racing or want to build your skills so you have the confidence to enter or to perform better and step up to a longer race category, then this is for you. Come along either on your own or as a team. It makes for great team training and preparation.
**New Dates For 2023**
Matakana/Tawharanui-  26th/27th August 2023 (TBC)
Kapiti September- 
9th/10th September 2023 (TBC)
The weekend is specifically tailored to what the group wants to learn and work on.  It will be run by the team that has won the long course 4 years in a row and have over 30 years adventure racing experience combined from 12hour races through to expedition races such as Godzone. Come and learn some tips and tricks to optimise your race experience!
The days will run from 9am-4pm on the Saturday and 9am-3pm on the Sunday. We will cover the following: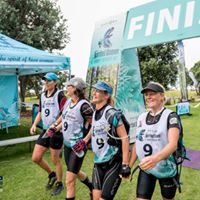 Practical skills sessions for mountain biking and trail/rough ground running (build your confidence)
Navigation tips and tricks (this is the key component of adventure racing and you can never do too much)
Navigating in the dark
Training schedules (how to get the most out of limited training time)
Nutrition pre-race and during the race (making your own real race food)
Mental motivation techniques (for yourself and your teammates)
Injury prevention (avoid letting your team down)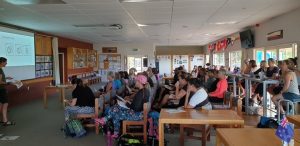 Gear choice and maintenance
Bike repairs
Fast and efficient transitions
Strategies for race day
Team roles (everyone should have a job to do)
Answers and advice on any of your questions. It will be a small group of likeminded women who are all on the same learning journey so it doesn't matter what your fitness levels are or how experienced you are (or aren't).
Spaces limited.
We will have specialists helping in different areas so you can maximise your learning and progress over the weekend.
Cost for the weekend $295 per person.
We will be limited by numbers so if you think this sounds like something you need to attend register now!

Or call 0272500435
Email: kym@nzadventureretreats.com
Who Are We?
Kym is a mum of 3 energetic boys, trains and races in multisport and adventure racing. She is the co-creator and retreat leader at NZ Adventure Retreats and is part of the team that has won the Spirited Women Adventure Race long course for the past 4 years. Kym races with Tiger Adventure and Tiki Tour adventure race teams and placed 3rd in Godzone last year.
Kym is joined by Rachel Smith (NZ elite orienteer and world rogaine champion) from Navigation North and Nic Leary (NZ elite x-country mountain biker, Xterra champ and physio) are all experienced adventure racers and have helped hundreds of women up skill and gain more confidence in Adventure Racing. 
What others have said…
We asked some of the women who have attended our adventure race skills weekends to share what helped them through the race…
"I had one of those moments during the map reading session where the light bulb lit up!  Rach and Kym explained map reading concepts in lots of different ways to reach all learning styles!"
"Kym, Nic and Rach are all very experienced and successful adventure racers in their own right, but it was so beneficial that they broke down racing into skill areas where each of them had their own expertise and knowledge to share."
"The navigation and map reading skills were invaluable, I still have a lot to learn, but without the knowledge gained from your course, it would have been a tougher day for sure."
"I learnt a lot from your course, and it certainly helped make my race experience better. There are bits you told us that I didn't do this time, but will certainly do next time to improve the experience even more, like get clip in pedals and have a snack box on the bike, actually try some recipes to have real food, invest in some good gear… the list goes on."
"The skills weekend was set up so it was relatively fluid.  Because of this, our different needs/desired outcomes and skill levels were easily met."
"Being a newbie to adventure racing and the family joke when it came to directions, the "sure, why not" response to doing the Adventure Race Skills Weekend soon became, "OMG, I am so pleased I did the Adventure Race Skills Weekend"."
"So much was covered during the weekend: breaking down the map reading; simple bike maintenance tips; bike repairs; how to work as a team – the role of each team member; mountain biking skills; kayaking skills; useful tips and recommendations for during the race; and all put into practice over the weekend. "
"Just wanted to say thanks so much for such a fantastic course this weekend. All the instructors were brilliant and the material covered was so crucial for complete newbies – I'll be recommending to all my friends with adventure racing aspirations."
"At the end of the weekend I thought "I've got this!". Yes, I'd done the hill work, the long bike rides, the paddling, and read the compulsory gear list, BUT, I would have been underprepared in terms of what was involved in an adventure race and how to get through it. There were many times during the race where we said "remember what they said at the skills weekend …" which gave us the confidence to make the right decisions. The knowledge and advice Kym and her team shared over the weekend were invaluable – for any event – and I'll definitely be doing another skills weekend before our next adventure race. Thanks Kym!"
"Doing the skills weekend with NZ Adventure Retreats was the best thing for our team. Not only did we get to spend the weekend getting to know each other's strengths and weaknesses better, we also learnt so much about navigation, technical mountain bike skills, race nutrition and general race preparation."
"Learning tips and tricks for map reading really improved how accurate we were on race day. The bike maintenance session made me realise how easy it is to look after my bike to keep it working smoothly and it sure rides better! I highly recommend the skills weekend with these amazing women, they are full of great information that they have built up over years of adventure racing themselves."
Refunds– if you decide to withdraw from the skills weekend, please let me know as soon as possible as there are sometimes waitlists.
80% refund, for cancellations up to 3 weeks prior, 60% refund up to 2 weeks prior, 30% refund up 1 week prior. No refund for cancellation in the final week of. If the skills weekend is affected by Covid19, I will be in touch regarding alternative options.
Please note that we need a minimum of 12 people to go ahead. To ensure quality of sessions, groups are limited to a maximum of 40 that will be split into 2 groups.